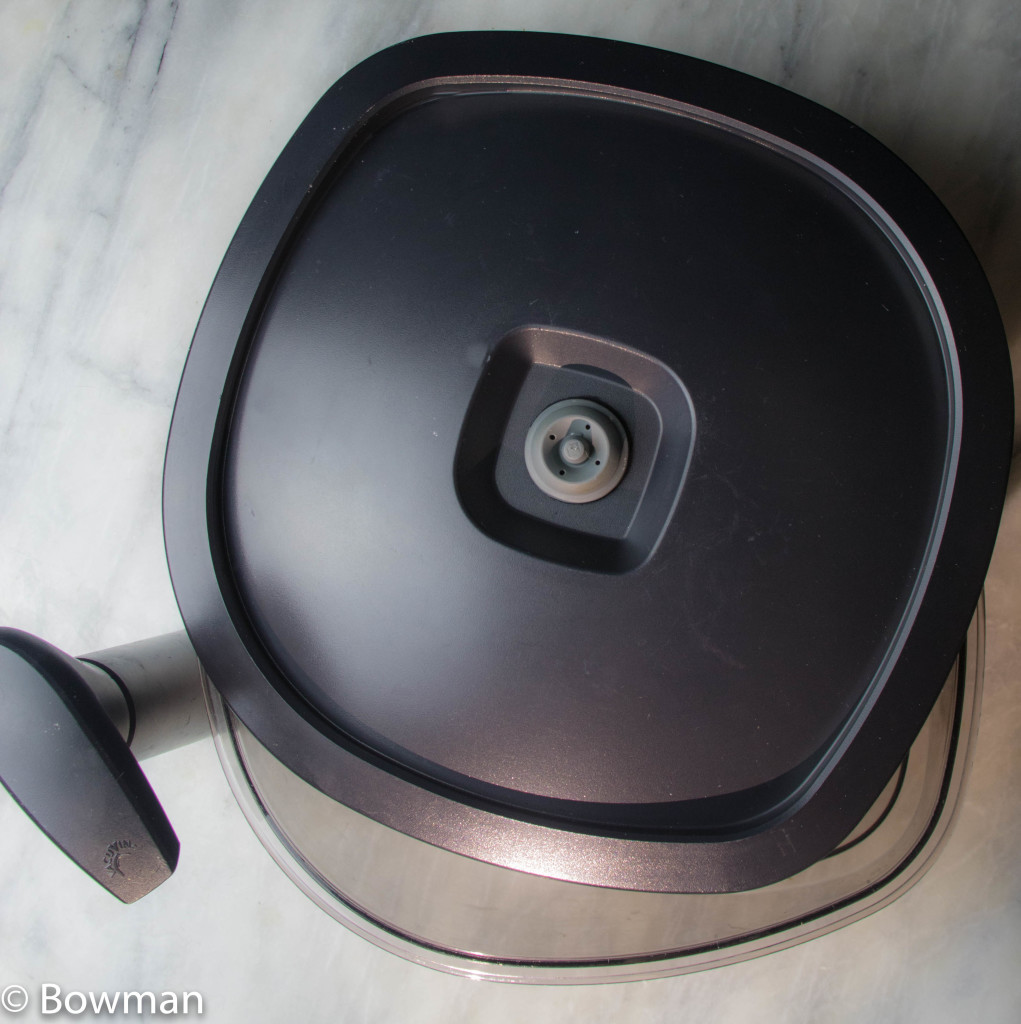 Quickly Brining Pork and Chicken
In my last post I talked about quickly and easily brining shrimp and fish. Brining pork and chicken also creates much moister and more flavorful meat.
My method for brining or marinating pork and chicken in 30 minutes relies on a special container that you can pull the air out of with a little hand pump. As the air is removed the brine or marinade is drawn into the meat. I'm usually trying to slim down on kitchen tools, but I use this Vacu Vin marinator all the time.
Without the Vacu Vin, a good rule of thumb for brining pork and chicken is:
1/2″ thick meat: 1/2 hour
1″     thick meat: 1 hour
2″    thick meat: 3 hours
3″ + thick meat: 8 hours
Even without the Vacu Vin, brining chicken and pork for a short time is worthwhile but the salt does not go very far into the meat.  What it does do is add moisture near the surface so as the meat cooks it stays moister.  The salt amplifies the flavor too.
Note: When a recipe specifies what type of salt to use, it is important to use that type to avoid surprises.  There are conversion charts available.
For example:
1 cup Morton's table salt = 1.9 cups Morton's Kosher Salt
Brined Chicken or Pork:
1 c     Morton's kosher salt dissolved in
4 c    cold water
Put your brine and chicken in a zip lock bag, making sure the chicken is completely immersed. Refrigerate for 30 minutes or up to 6 to 8 hours. Put the chicken or pork in the brine in the morning and cook it that night. If the meat is to be brined for more than 8 hours, use less salt. Be sure to rinse and dry off the chicken or pork before cooking it – otherwise it won't sear properly.
Additional flavors to put in the brine:  sage, peppercorns, bay leaf, cider vinegar (great for pork), rosemary, dill, mint