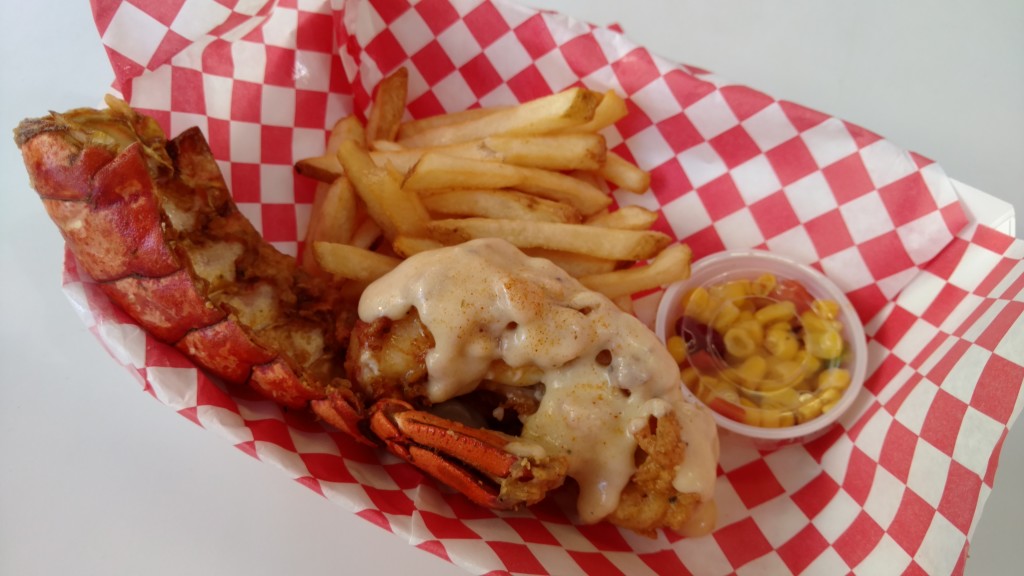 If it is not fried, you won't find it at the State Fair of Texas!
Move over monster turkey legs. This year's hit is:  Fried Lobster Tail with lemon-butter Champagne Gravy. It is a little over the top but it sure is good. Save your coupons because it is expensive ($30).
This is the 11th year for the fried food contest at the State Fair of Texas.  I try to taste all the new comers every year.  Last year's fried cuban sandwich was great as was the fried s'mores. Note if you try it: fried s'mores should not be eaten with people watching you.  Some odd ball entries in the past include fried butter, fried Pop-Tarts, fried beer, fried salad on a stick and fried Thanksgiving dinner on a stick.
It is always fun at the fair!