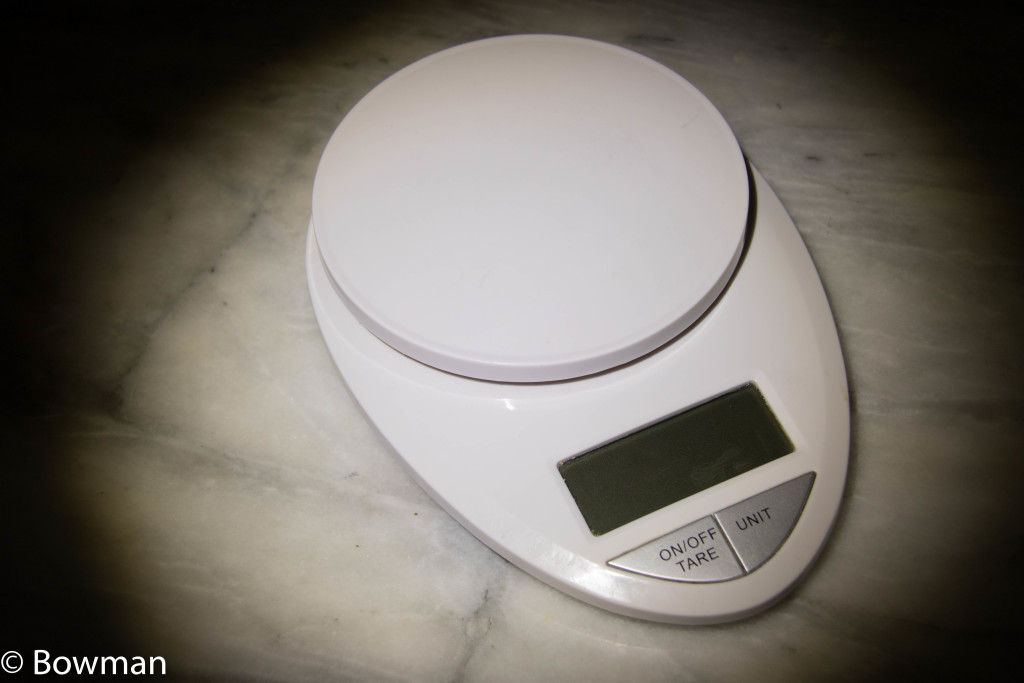 Holiday baking time has me thinking about my kitchen scale, one of the tools you really need in the kitchen.
Being off a bit with quantities is more consequential in baking than in any other form of cooking. Baking recipes do not tolerate approximate amounts well. Often, a less-than-stellar outcome stems from using volume measurements instead of weight measurements.  For example, if you measure flour by filling a cup, then the amount of flour you end up using will vary depending on whether the flour is sifted or hard-packed and on whether you scoop or pour. The solution: do not measure by volume, measure by weight – put away the cup, get out the kitchen scale.
My scale measures ounces, kilograms, grams, and pounds on an easy-to-read screen.  One feature I use all the time is the "Tare", which zeros the display regardless of what is on the scale, enabling you to measure only what you put in the bowl.  This scale is big enough to weigh a variety of bowl sizes and since the scale is thin, it is easy to store and to stack. I stack my big measuring cups on top of it. Great when you don't have a lot of storage room.  This kitchen scale, the EatSmart Precision Pro Digital, is also priced at $19.95 right now (12/15/15) on Amazon.  It usually costs between $30-$40.