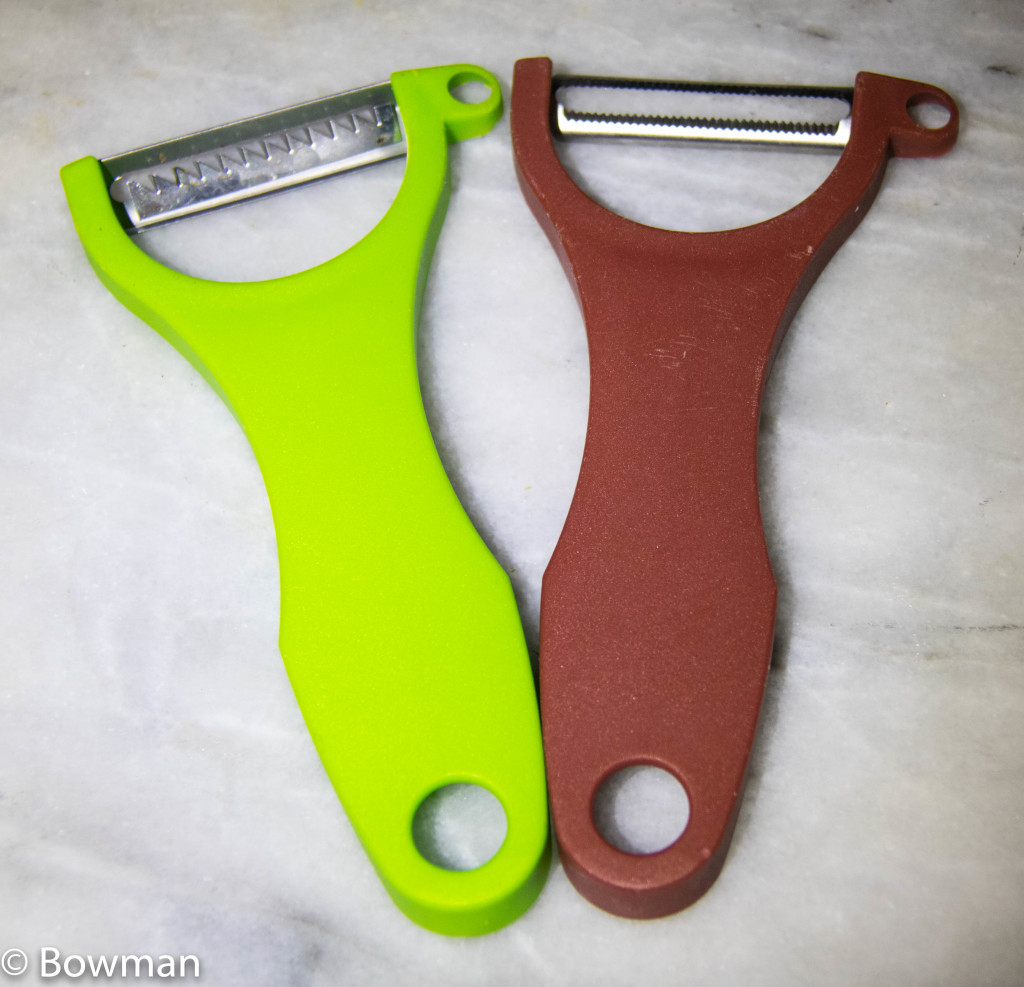 Sitting around the table the other night we started taking about each person's favorite kitchen tool, knives excluded. I had to really think about it.
Joni instantly said her instant read thermometer was one tool she would not be without. A big Kitchenaid mixer was Jim's choice, because of the bread-kneading elbow grease it saves.
My first thought for my favorite kitchen tool was my set of peelers. I use them daily. I'm really picky about peelers. A dull one or one that has a poor grip can make a simple job frustrating. My next thought was my weighing scale: I use my scale often. And then there's my juicer: I had just finished making limoncello so my wooden fruit juicer had seen a lot of use.
What do you use most often? A corkscrew is certainly a viable answer. This is important when you have a small kitchen. It is easy to clutter your drawers with what's non-essential.
Especially since Christmas is just around the corner, I thought I'd pick a favorite tool each week and post it. For this week it's my set of vegetable peelers.   These peelers  are inexpensive, quite sharp and have held their cutting edge for years. Their handles are well designed to grip easily. One is your typical scalpel peeler, another a julienne peeler and the third is a serrated peeler. Not only do I use these at home but when I travel they are light and easy to pack.
I gave these peelers to my mother for Christmas one year. Her reaction was one of surprise – they are plastic. She finally tried them and figured out what a nifty tool they are.
I've added a link to Amazon above in purple if you want to take a look at them.
I'd love to hear what your favorite kitchen tool is!