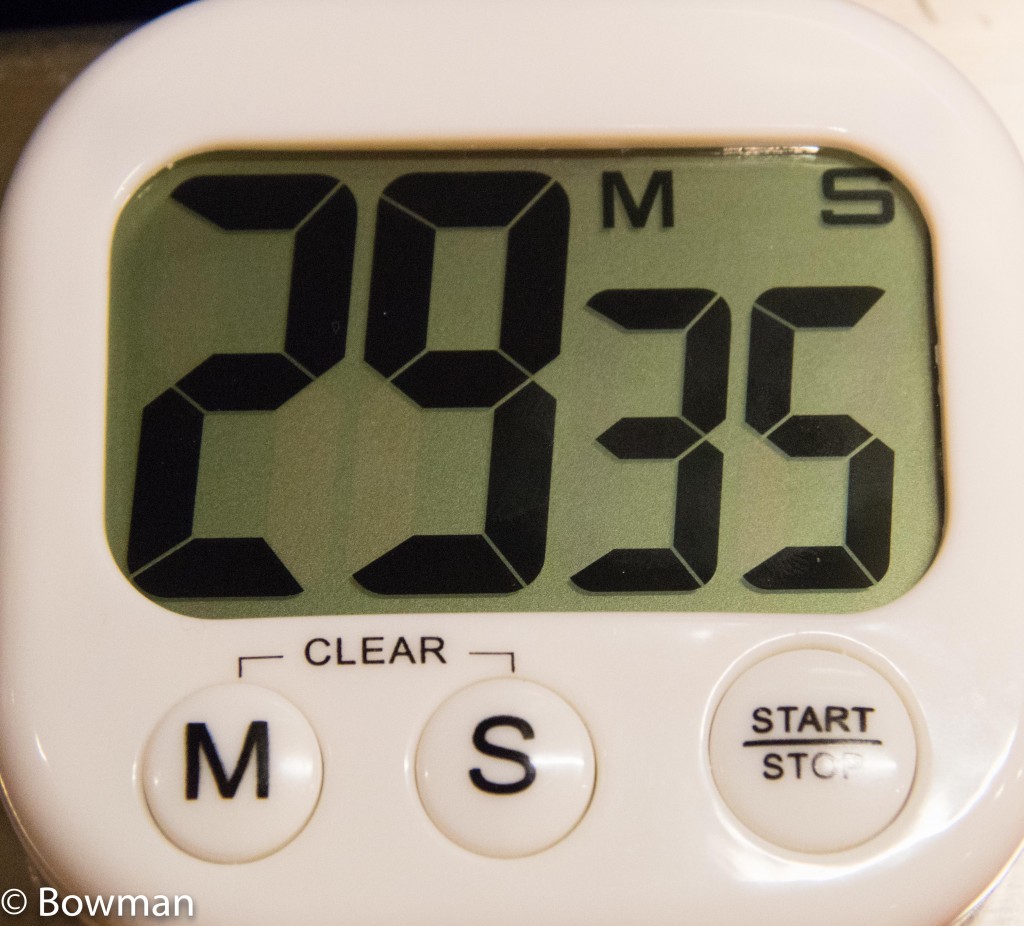 I get distracted fairly easily.  I'm often fixing dinner while preparing something for the next day so there are a lot of things going on in the kitchen in parallel.  A timer is what saves me from having to regularly reset the smoke alarm. When I have friends over and have a number of different things cooking at once I have multiple timers going at once. I place one of my three timers by each of the foods I'm cooking. This works because my stove, oven and vent hood are made of a stainless steel that attracts magnets. Each timer has a magnet on the back so I can slap them on the oven door or right above what's cooking. The timers' display is big and the buttons simple.  Here is one similar to mine that has gotten good reviews.
I have another use for a timer.  When there is a project I need to do but don't want to – like filing, cleaning out a closet or folding clothes, I set a timer for 30 minutes so I know I only have to do the dreaded task for that amount of time.  I can do anything for 30 minutes.  It really helps me get projects I don't enjoy done so I can go play.
When we get to the after-holiday let down, clean-up, and carry on, I'll be using my timers and feeling virtuous about getting my least favorite items on my to-do list done with the help of my timers.